I have been lucky enough that the majority of my work has been accepted positively and I am asked often what software I use to create my digital artwork. I employ a number of programs to produce the layers that are then combined to create one of my finished pieces.
Which program I use at the time depends on what effect / look I am going for. Some of my work uses many layers at a time. So I might use 5 or 6 different programs to make a new piece of art.
Here is a list of the software I use the most to create my art….
Formula to Frac Export – My own custom software for creating fractals and 3d code that can be imported into other programs. (Not Available).
Apophysis (Flame Fractal Creator). http://www.apophysis.org/
Mandelbulb (Fractal Creator). http://mandelbulb.com/
Blender (3d Workspace). https://www.blender.org/
Daz (3d and Character editor). https://www.daz3d.com/
Poser (3D Rendering and Animation Software).  http://my.smithmicro.com/poser-3d-animation-software.html
Ultra Fractal (Fractal Creator). http://www.ultrafractal.com/
jWildfire (Fractal Creator). http://www.andreas-maschke.com/
Terragen (Landscape Generator).  http://planetside.co.uk/
MojoWorld (planetscape Creator). No longer in production.
The Gimp (photo editor).https://www.gimp.org/
Paint (dot) net (photo editor). http://www.getpaint.net/index.html
I am including a demo video here so people can see how I create some of my digital art. This video shows how I created the picture below.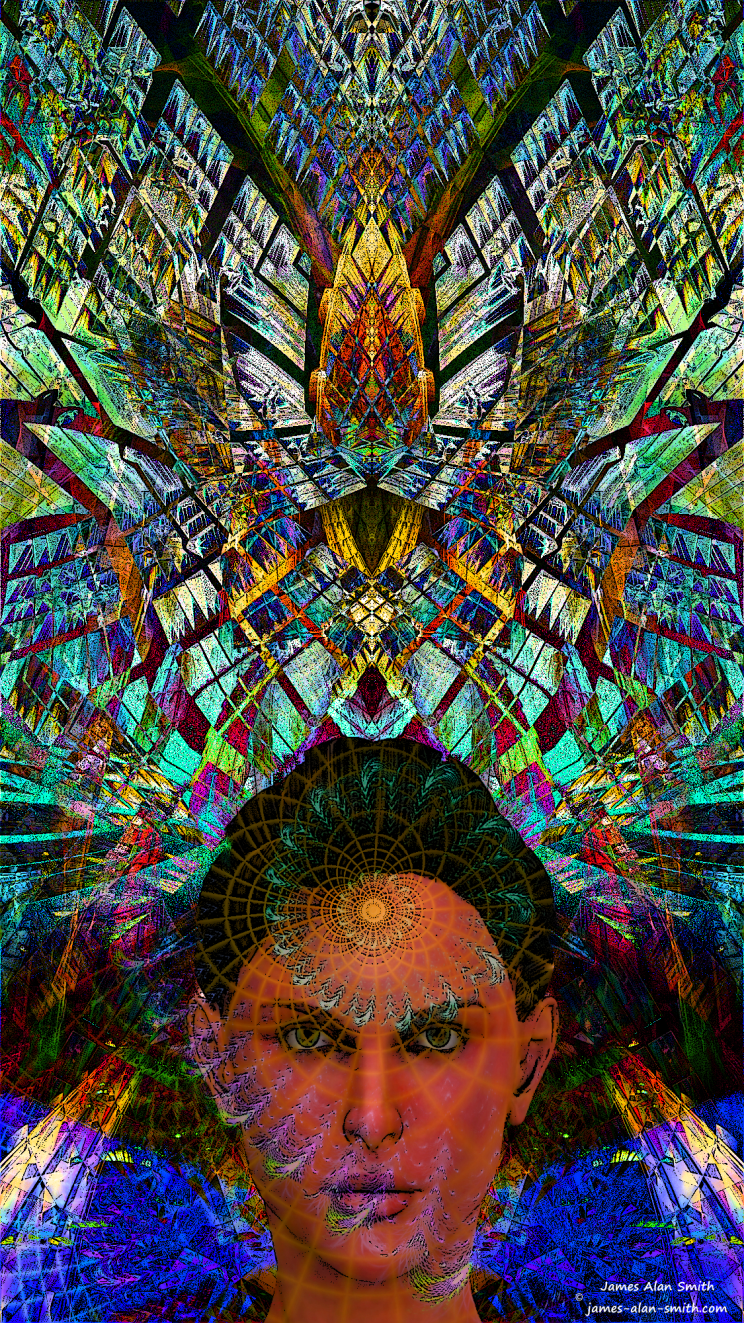 And here is another Demo showing me mixing 6 finished, renders (layers) into a Finished picture.
And the finished piece…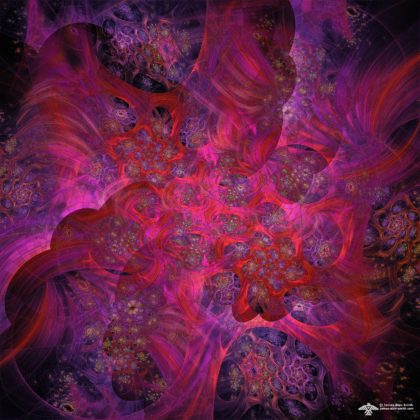 And another demo of some post production work.

Copyright secured by Digiprove © 2016-2017 James Alan Smith